You have likely heard of the term Customer Experience Management. This practice is big in the tech world and the sales industry. Just about any brand with its head screwed on straight should be directing resources into practicing this discipline as well. According to research company, Gartner, Inc, Customer Experience Management is "the practice of designing and reacting to customer interactions to meet or exceed customer expectations and, thus, increase customer satisfaction, loyalty and advocacy."
This practice of managing the experience is just as important to your event as it is to anyone else. The intentional creation and mindful practice of shaping and then leading your guest through their experience at your event will pay off in dividends to your brand in both the short and long term. As stated above, your brand will experience increases in loyal followers, a birth of brand ambassadors and a boost toward your fundraising goals at a minimum. If done correctly and professionally, your brand will experience more results such as; your message gone viral, media coverage and brand building partnerships and opportunities. In addition to all of the positive benefits that could be achieved by managing the experience you are also creating some fail safes against poor event survey results, upset guests and potential financial set backs.
Now, you might be wondering, how does Customer Experience Management translate into an event and how do I pull it off?  First, this takes a shift in mindset.
Get away from any thinking tied to plain ole "customer service". Experience Management is not the same as customer service. Most customer service comes into play in the ways in which a company handles a problem, complaint or break down. The goal of Experience Management is to get in on the  very start of the experience with the brand and then follow the customer (or event guest) through out their adventure of engagement with the brand. Experience Management is much more strategic than your generic customer service and it begins with the big question: how do I want people to FEEL when they walk away from my event?
Depending on who you are, what your brand stands for, what you offer and what kind of event you are having your answer to this question might range from things like; INSPIRED to GENEROUS to ENGAGED. Working from this end-goal FEELING you will want to walk through the event as though you were your customer.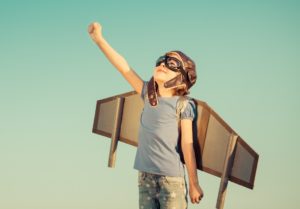 What are the very first things they will experience on their journey with your brand? Take this all the way back to the days leading up to your event. What kind of communications are they receiving from you. How are those communications formatted, what is the tone, how do they look? Pay attention to design elements, send your communication within enough advanced notice of your event and for goodness sake- be sure to proofread before sending or publishing!
Make the day of your event seamless and easy to navigate. Invest money into proper and plentiful signage, station welcoming and directional staff or volunteers and be ready to receive your customers in an organized way. Pay attention to this particular piece of the puzzle! Your check in point to your event will set the tone for the entire experience so be sure to customize this to fit your event type and your brand.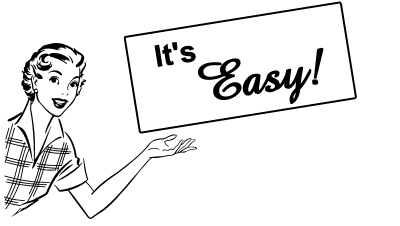 When done well, details and nuances of your event will be so subtle to your customer that you may feel like they have gone unnoticed by your customer. Likely they will not be mentioned on survey results or in feedback in the days following your event. However, all of the time you spend dotting the i's and crossing the t's will make a MAJOR difference in the way people FEEL about the time they spent experiencing your brand. This intangible benefit will translate later on into those hard ROI numbers that can be counted later on.
So, don't skip over such details as:
The quality of the refreshments that your event will serve.
All of the pieces that will make up the total atmosphere of your event such as music, lighting, layout, etc.
How well things actually work at your event such as A/V, on-screen presentations and timing of the program.
Created opportunities for your customers to engage with the brand and with each other.
When your event is over and everyone has gone home don't make the mistake of thinking your job is done! Prepare your event survey ahead of time as well as arrange for a handful of poignant photos to be sent to you in the few hours following the event so you can use these pieces in your post-event communications. Within 24 hours of your event's end you should plan to send an e-communication to your customers thanking them for their presence and support of your brand, highlighting overall event highlights and providing general statistics such as how many dollars were raised, how many people were there and any other brand-specific metrics. This communication should include a link with an incentive to complete your event survey. You will want to be sure to capture the feedback of your customer immediately following the event to get the most accurate and honest version possible. You can look back on this later when you are ready to repeat the experience.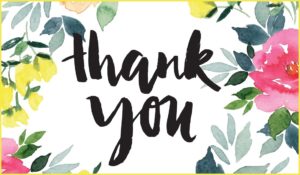 By all means this list isn't totally inclusive of all of the strategies you could employ to manage the experience, so when in doubt always be sure to return to the exercise of walking though the experience as though you are the customer.